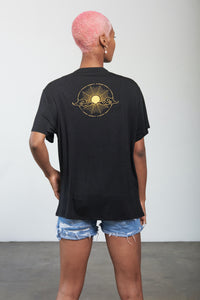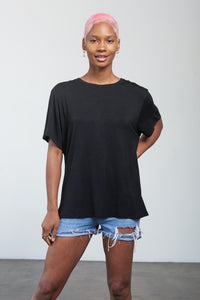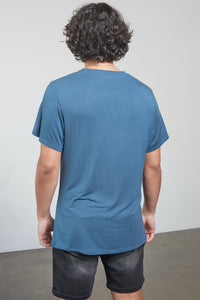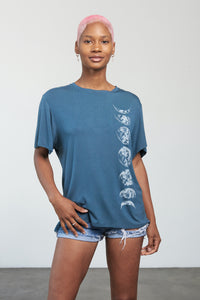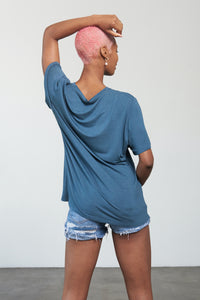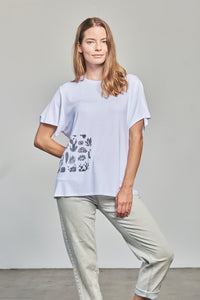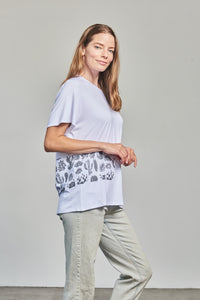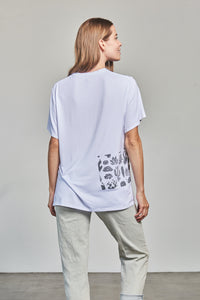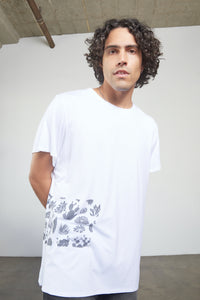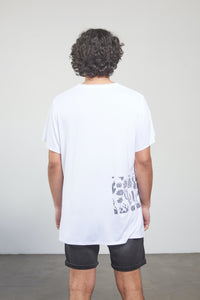 No joke, this is THE most comfortable t-shirt you will ever own. We designed it for that exact purpose. A basic for your everyday, that will make you look and feel great. You're welcome.
Our printed Ts include a selection of nature designs including moon phases, rising sun and desert landscape.
Comfortable & Soft

: made with the softest fabrics for complete comfort.

Designed For Your Lifestyle

: modern cuts with a relaxed fit to move with you on your daily adventures.

Responsibly Made in Los Angeles

: feel good supporting slow fashion.
Specs
Prints: Moon Phases in Pitch Black (white ink) and Titanium Blue (silver ink), Desert in White (charcoal ink), Rising Sun in Pitch Black (gold ink, note: this print is on the backside of the shirt)
Sizes: Small (24.5"L x 19.5"W), Medium (28"L x 21"W) , Large (31"L x 23.5"W)
Unisex
Rayon Spandex
Machine Wash Cold and Hang Dry, Tumble Dry (OK)